The day before we left for the beach we decided to get some sun in so we'd have our base tans! Well, Jackson was wearing SPF 50, so he didn't get much of a tan.
Frankly, Jackson didn't feel like Drew Barrymore was really deserving of the cover. I'm inclined to agree with him on this subject.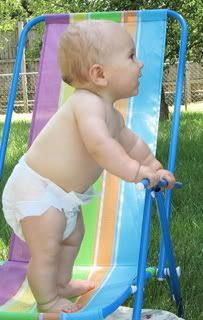 He never sits very long these days.
I'm in love with his eyes in this one.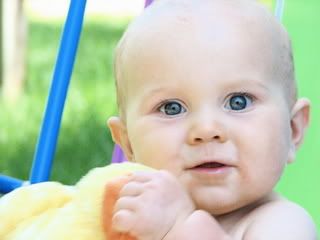 And this one.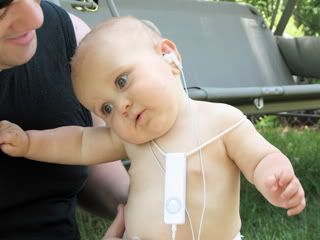 Jackson listening to his Dad's iPod. Where are these voices coming from!? He's not totally sure if he's loving this song.
Wait, he DOES like it!