Here's my sweet baby. I can't believe he's 9 months old. These have been the longest and the quickest 9 months of my life all at the same time. If you're a parent, you understand.
He's the same sweet and easy-going baby he's always been, but now he's on the go. If there is anything to pull up on, he's standing in a half second. And he crawls everywhere.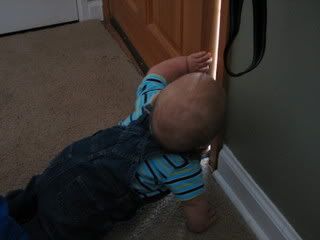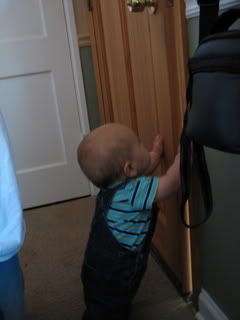 Also, he has a tooth! It's really small on the bottom.