We went to Virginia Beach with Alan's family over Memorial Day weekend and it was gorgeous weather and a very enjoyable trip! Here are Jackson's first moments at the ocean: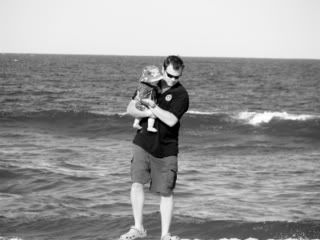 No, Alan's not walking on water here.
Checking things out while clinging VERY tightly to me.
Setting his feet (well, his crocs) in the sand.