Jackson was playing on our bed and was getting bored so I gave him a burp rag to play with. In the first picture, I'm pretty sure he's saying
"Now what do I do with this?"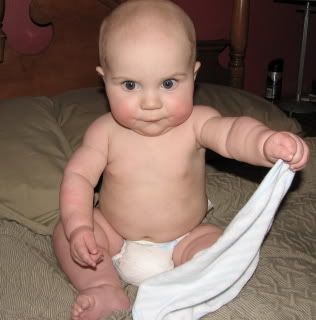 And in the second picture he's looking at the rag and thinking
"THIS is not a toy."