Gigi and Auntie Anne came down to celebrate Auntie Liz's 19th Birthday! We celebrated it a day early on St. Patrick's Day! It was really fun. We decorated my house, did the cake and candles, and Lizzy got LOTS of presents! Alan remarked, "I can't believe we're doing all of this for a COLLEGE aged girl."
Here's Auntie Anne and Jackson. They love each other! :)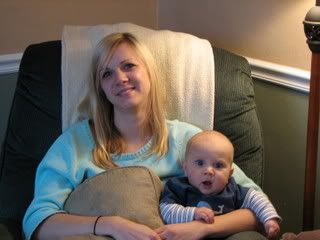 Here's my Mom (Gigi), Aunt Lou, and Jackson. They were all wearing green which is good because I'm a firm believer in pinching people who don't wear green on St. Patty's Day.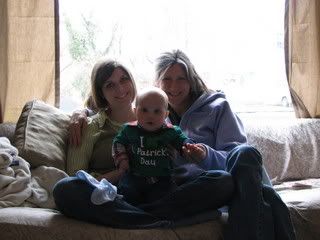 And here is Lizzy opening her presents and her boyfriend Matt looking on: