Sunday was a gorgeous, sunny day and Alan, Jackson and I decided to go to the park. I LOVE our park. It's one of my favorite things about the town I live in. Big, beautiful river, lots of green grass, and there were tons of families there playing together. Anyway, we went for a walk and let Jackson play on the playground...well, we helped him some.
This is his first time on a slide. He liked it!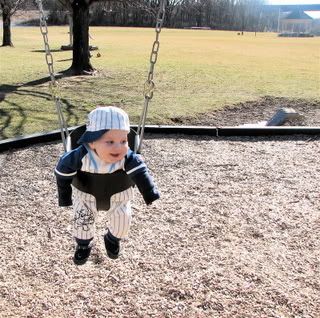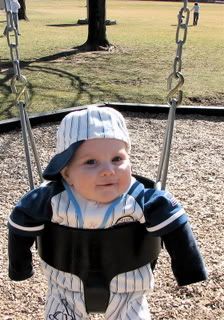 He thought swinging was hilarious! He was cracking up.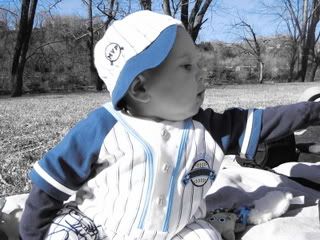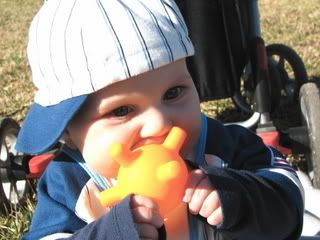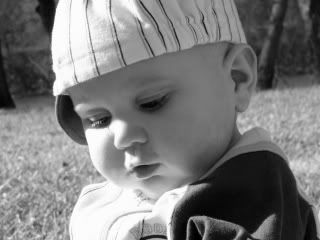 Then we laid out a big blanket and played with Jackson, fed him some applesauce, put him down for a nap in his stroller (and he went right to sleep!) and then Alan and I napped on the blanket in the sunshine. Does it get much better than that!? I could hear the river, the birds chirping, and kids laughing. Alan's hand was resting on mine. The sun was warm and I was just so content. It's hard for me to understand how people doubt the existence of God when it seems so obvious that he created such a beautiful world for us to enjoy. I kept thinking of my mom's favorite slogan: "Life is good." It really is.