While Jackson and I were up in Northern Virginia we met up with my sister, Anne and her husband in Fredericksburg. We all had a lovely time...
Here's one of the four sisters and Jackson: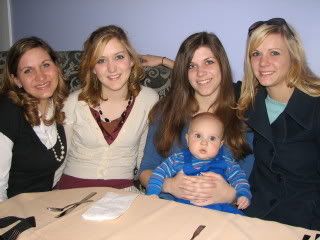 That one is of my three sistos and Jackson.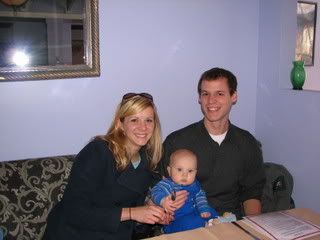 There's Jackson with his Auntie Annie and his one and only uncle. He likes his Uncle Danny. See: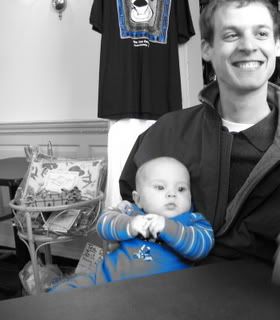 And it was a particularly windy day so that is Gpa keeping Jackson warm.
I realize that I have no pics of my mom from that day! This is as close as it gets:
The back of her head!! Sorry, Mom. Next time you come I'm gonna be your personal paparazzi.
I even took one of ME!