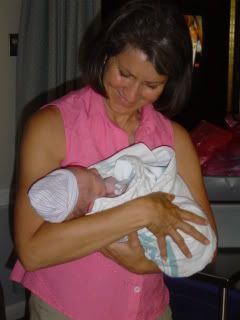 My parents holding Jackson. I know, they don't look old enough to be grandparents! Dad is G-Pa (pronounced Gee-pa) and Mom is Gigi!
Jackson looking a little unsure of what he thinks of me!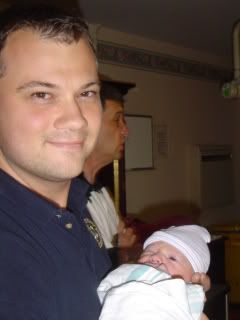 Jackson and his handsome Daddy.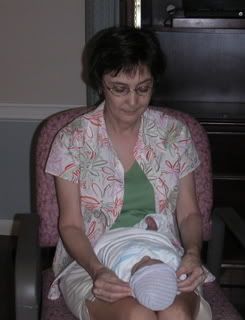 Nana Janney (I could find a picture of Papa J holding him! He's a reallly great grandpa, too! They'll be pics of him holding Jackson when he's older further down this blog!).
I loooove this baby.
And now the many aunts:
Auntie Anne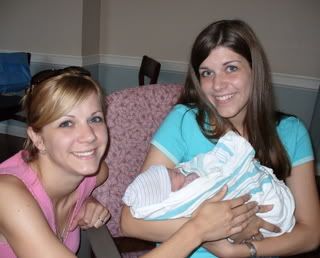 Auntie LouLee (and Auntie Anne)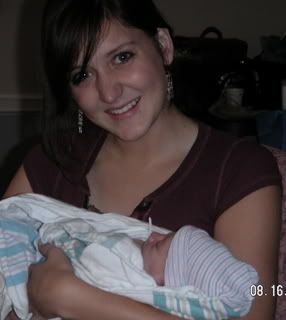 Auntie Boo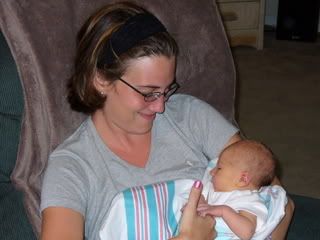 Auntie Megan who doesn't like being called "Auntie".