Here's some pictures I took while playing with different settings on my camera.
Jackson's eyes are still blue. I wonder if they'll stay like that. His Daddy has brown eyes and I have green eyes.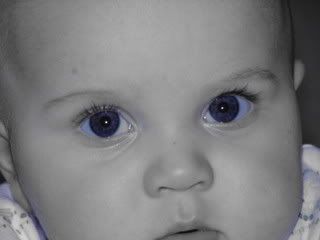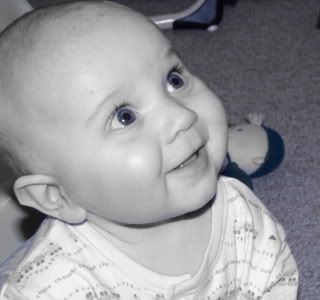 And here's another one. His Gigi brought him this bilingual Baby Einstein dragon. She spoils him with lots of learning toys. He's gonna be the smartest baby in the world! And just look at those lashes!!