One of my old roommates from college (and one of my best friends) got married this last weekend. She looked SO amazingly beautiful and Patrick looked like the happiest man alive!
Here they are at the church: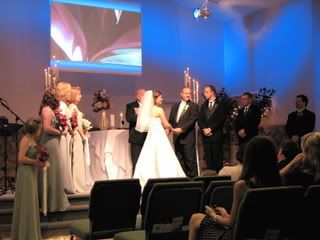 And cutting the cake: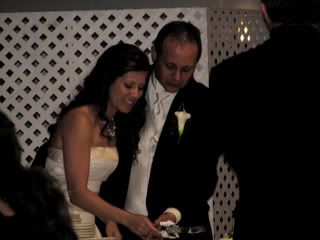 Here's my other college roommate and best friend, Amelia. She's holding Emma (the baby previously mentioned as Jackson's bride-to-be).
And here's Amelia, Jill, and I. Jill is another college roomie and good friend:
This is Amelia's husband (and Emma's Dad) Jon with my husband, Alan and Jackson. They have been best friends since they high school (they went to the same private school). It's pretty cool he married Amelia. Very convenient for our friendship: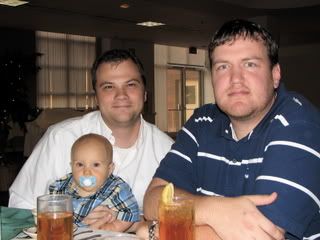 This is the beautiful bride and I: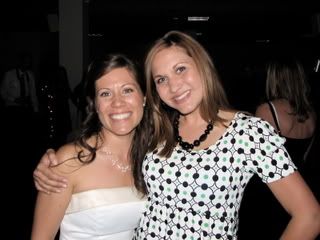 Here is a family picture from the wedding: