Most of you probably heard about the shooting at Virginia Tech. My sister is a student there and I live nearby, so it was very close to home. The Friday after the shootings occured, everyone was asked to wear their Maroon and Orange to show their support to the families of the victims, to the students, and to the school itself. My Mom was up that day visiting, too. Even though a couple weeks have passed since then, we need to remember to keep all those affected by this tragedy in our prayers because this isn't over for them and won't be for a long time, if ever.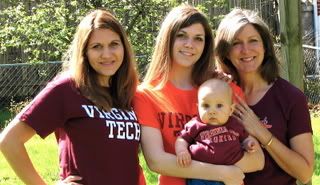 Jackson with his Mom, Gigi, and Auntie Liz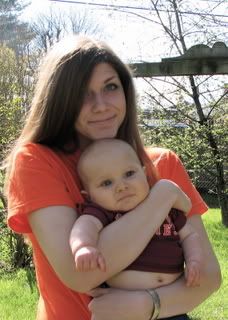 Jackson and Auntie Liz
Jackson and his beautiful Gigi! She looks way too young to be a Grandma in my opinion.
Jackson with his Dad showing of his sunglasses.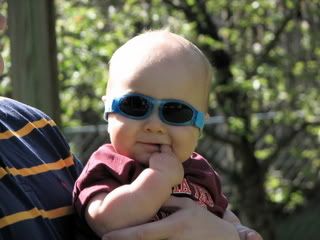 He knows he's cool.