Alan's best friend from high school and college and my roommate/best friend from college are married to one another. They got married a few months before Alan and I. They have a 4 month old baby named Emma who Jackson is betrothed to marry. Here they are meeting one another: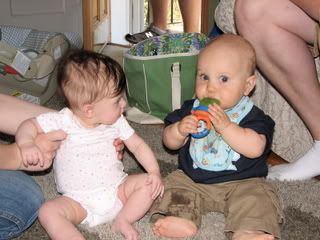 Jackson was pretending to be more interested in his mesh feeder than her while she was checking him out.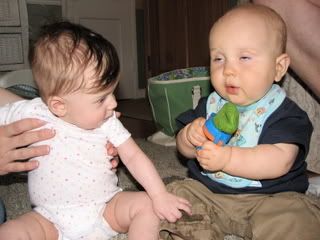 Here he is rolling his eyes after Emma taunted him about how much more hair she had than him.
Here she is striking a pose.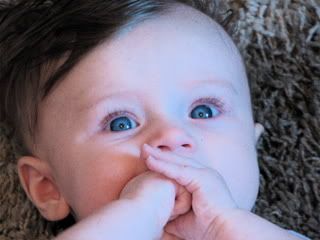 I can't even explain to you how beautiful her eyes are in real life! They look almost fake they are so blue!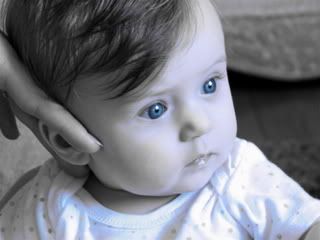 She really looks a little like both of her parents. Jackson is quite smitten. Their future marriage looks secure.